The Brief
Our client Jennifer is an experienced investor who required the highest standard of quality and service that delivered a world class property, working remotely from Singapore, trust in the process and our ability was crucial.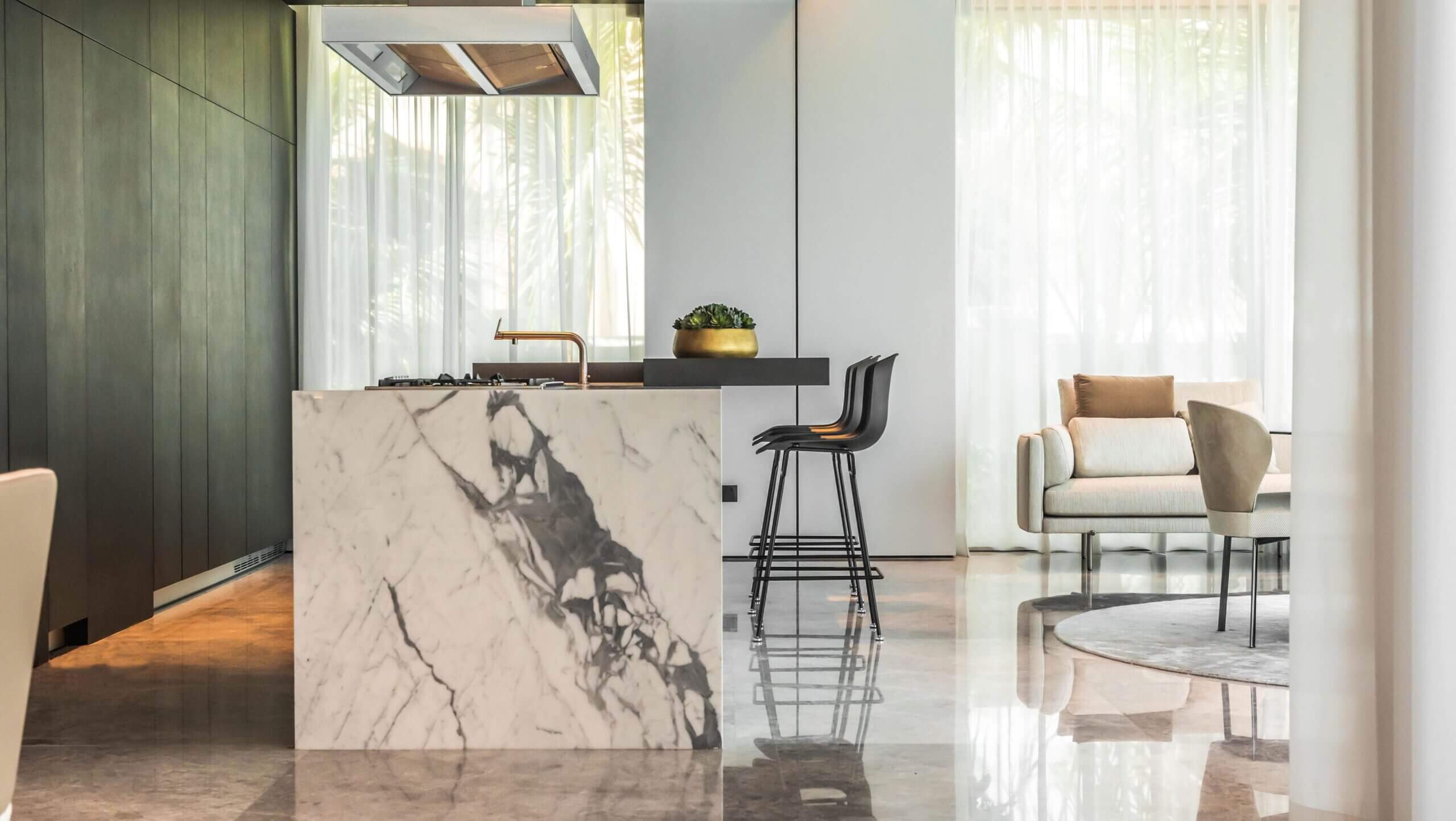 Exclusive Materials
Carbon low concrete throughout

Black and white marble
The Result
As an experienced international business Estilo's design and build team worked closely with the client using online conferencing to ensure this experienced investor had full visibility through our 3 key phases – architecture, interior design and construction.
Together we have created a property that is specifically designed to optimise investment potential and provide stability for short and long term market changes.
Showcase Gallery
The full building as you arrive
The incredible entrance area
Feature seating in the main hall
Stunning materials delight as you arrive
The stunning, solid marble main staircase
Wall panel and frames used to striking effect
Light illuminates the main, modern entrance
Marble used to define the space
Soft fabrics compliment the flooring and view
Modern seating compliments the stunning kitchen
The outside of the iconic building
Subtle building illumination at night
Main hall during with night lights activated
The stunning entrance at night
Star lights illuminate the pool at night
Key Features
6 bedrooms
Sunken Informal Living
Roof Top Pool & Bar
Panoramic Elevator
Iconic Wall Engineering
Office
Basement Area
Master En suite
Indoor / Outdoor Shower
What our clients say
"I have never experienced a more effortless, detailed and enjoyable investment project than with Estilo. The team have created a process that is tailored, insightful and efficient. My property speaks for itself, the best investment of my career."
Natasha Jen
Property Investor, Singapore
105, Bld 10, Dubai Media City, Dubai